Energy Healer Energy Healing long-distance healing
Upcoming Event Dates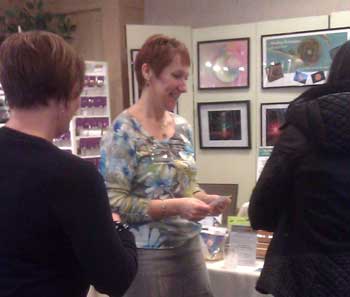 Thanks for your interest in my upcoming events. In addition to offering one-on-one healing, I know I am here to share messages of Empowerment, Healing and Ancient Wisdom. I reside in southern Maine, so most of my appearances to date have been in New England. I am definitely open to travel, however! If you would like to book me as a high-vibrational, spiritually healing speaker for your event, please call 401 466 4901. Moreover, if you have a talk-radio show that you host or enjoy listening to, please call me or share the contact details through my CONTACT form. Thank you for your interest and support!
Kore Healing with Kristi On Demand Healing Audios ~ Foundation of Love; Creativity & Intimacy; Self Care & Personal Power; Healing Your Heart; Shouldering Responsibility with Ease & Grace; Words of Truth, Spoken with Love These Kore Healing SM with Kristi sessions were a huge success and are now available as a Kore Healing SM with Kristi On-Demand Healing Sessions for $31.50 to $49.50 each for one-time session. Review and purchase session here.
December 19 ~ Guest on Web of Light Television So pleased to be joining Dr. Kevin Ross Emery and Angie D'Angou. We'll be talking about my Healing Resonance intuitive work and my "energy in form" healing artwork in anticipation of the huge Web of Light Metaphysical show on April 22 and 23, 2017 in Nashua NH. Show may be seen on youtube HERE.
"Breast Wellness & Nurturing Self" Kore HealingSM with Kristi Group Distance Session ~ date TBD This session will be conductedvia telephone. Although there will be others on the session, all except me will be muted. I will be speaking to you as if I am only working with you. You stay in your space, relaxed and receptive; and I work from my home. $45 per person with options for audio in case you cannot make this time and option for permanent audio download for repeated, cumulative healing sessions. Contact me to join an upcoming group. More information on the Upcoming Group Sessions page ... email me if you'd like to participate.
March 28, 9:30 to 10 pm EST, "Soul Central" Radio show with Brandie Wells and Danger Tirone. We'll be taking callers and I hope to offer some insights to help in your mind-body-spirit healing! LISTEN HERE and call in at 888-454-2751!
April 22 & 23, Web of Light Expo I will have a double-booth space ... one with my energy-in-form artwork and one at which I will be discussing one-to-one session work and offering mini sessions. Introductory pricing for new clients! Courtyard Marriott Event Center, Nashua, NH
May 23, 7 to 8 pm, "Harnessing Your Creator Abilities" presentation at the Dover Public Library. Have you felt stuck? Are you way too focused on past mistakes or future what-ifs? I will be sharing some insights and strategies for harnessing the potential of NOW and utiliting the gift of The Present. Dover Public Library is at 73 Locust Street, Dover, New Hampshire, 603-516-6050
~ ~ ~
YOUR EVENT?!? If you would like to speak with me about doing a group healing or delivering a non-religious but spiritually-rich talk at your event, please call 401 466 4901. Your call will be returned promptly if you leave a message.
Please visit my Radio & MP3 page to listen to and/or download MP3s of prior radio shows.
Group Healing Services are listed on this page; past event being offered as on-demand healing are here. Other events listed on HealingResonance4ME page on Facebook. Come by and LIKE me. You could also sign up for my e-news with the "NEW Opt-In Gift" link.
Thank you for your interest in Healing Resonance and exploration of ways to open yourself and your life to its fullest potential! I look forward to meeting you ~ Kristi