Integrative Medical Healer Portland Maine Energy Healer Kennebunk Maine near Portsmouth NH
Pain Relief and/or Accelerated Healing After Surgery,
After a Fall or Injury as well as After an Emotional Upset or Loss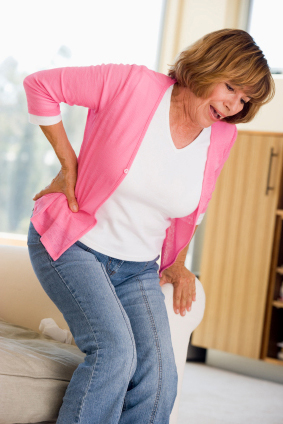 If you have a life-threatening emergency, please seek immediate medical treatment by calling 911 or the designated emergency number in your area.

I have been able to help people release and/or manage physical pain/trauma after they have undergone surgery, have fallen or have otherwise injured themselves. Some have "tried" these sessions because they were against using the suggested hard narcotic pain meds suggested, or those drugs were not "touching" their pain.

Injuries typically follow a "weakest link" pattern. There may be a non-physical energy block or emotional trauma being stored there ... this aspect of dis-ease is not addressed in surgery, because the energy field and emotional body are my areas of mastery. I am also able to communicate with the physical body and calm things down. Individuals who seek this pain-relief after injury/surgery, most often also experience accelerated healing through my work. In addition, they learn the language for best healing their own body!
"Kristi worked on me a few days after my ACL transplant. During the session my pain went down to 0 (zero) on a scale of 10 and I felt a peace I have never felt in my life. When I went to my first physical therapy session one week later, the therapist said it was as if I had already had 3-4 weeks of PT." FM
Please contact me at least a couple of days in advance of a planned surgery so that we can schedule a Pain-Relief Session while you are still in the hospital or soon after you arrive home. It would be best if we are able to communicate during your session(s), so please plan to have a room phone or access to a cell phone.
Short, on-demand sessions are available as scheduling allows ... even on a last-minute basis. You may always try me by chance at 207 216 0473. However, there is an online booking calendar, so see if there is a date that works for you. Again, if you don't, please call or text me to see if I can "meet" with you by phone in the next few hours.
"Kristi worked on me following surgery for facial skin cancer by my nose and lip. Immediately after the surgery, I was experiencing a stinging sensation which was released almost immediately when Kristi 'connected' with me. We had a few 10-minute sessions over a couple of days and my healing is really progressing. What I loved most is that Kristi received and shared a personal visualization and song to encourage healing in my nerves and incision. It has actually been fun!" YCP
Through my innate connection to Divine healing energy and to my clients, I can help remove trauma from the emotional, etheric and physical layers of the body, particularly after surgery, a fall, or injury. Please note that the mini sessions on this page are not intended for relief of long-term chronic pain relief situations. If that is what you're seeking help with, please go to the PRIVATE SESSIONS page.
"READ about the pain-relief experience of a client who fell three times on an already-previously-broken tail bone. Or READ about relief from pain after removal of malignant cells at and around client's rectum. Both clients were treated for pain with my Multiple-Session, One Hour Total package." Kristi
One-time, Long-Distance Pain Relief Session (for above situations only) ~ 15 minutes @ $45*: This option includes one session of Pain Relief and/or Pain Management which will last approximately 15 minutes. Voice contact is not required, but is helpful so I can "chase the pain" and gauge how you're responding. If call set up and relief is quick, I may elect to offer a second treatment within this one order.
Book Your After Surgery or Recent Injury Pain-Relief Session
Multiple Long-Distance Pain Relief Session Package: This option includes multiple sessions of Pain Relief and/or Pain Management which total 45 minutes of active session time. Individual sessions may range between 5-15 minutes each. Voice contact is not mandatory, but is helpful so I can understand where and how your body is respondeing. $120 via Google Wallet, $125 via paypal*
Please call me for this option as I will need to send you a PayPal invoice.
*If you are unable to pay via Paypal in advance, there will be a $5 processing fee for running your credit card number manually either prior to or during your session. Alternately, you may mail a check and we will schedule your session after your payment is received.
Disclaimer: Healing Resonance llc with Kristi Borst should never be used to solely diagnose, treat, cure or prevent any disease or psychological disorder and is not a substitute for licensed medical or psychological treatment. Kristi is not a doctor, therapist, or chiropractor. Kristi is a legally ordained Minister & Reiki Master, certified in physio/spiritual massage and with the ability to metaphysically help mind/body/spirit regain center and balance. The "healing resonance" and "energy work" she offers assists your body's Divine Healing Intelligence. Client testimonials conveyed verbally or on the web site do not constitute a warranty, guarantee or prediction of the outcome of an individual using Healing Resonance llc with Kristi Borst. "It is likely that in your session, things blocking natural healing and/or well being will rise to the surface for us to address together. This is a team effort and YOU are a key player!" Love, Kristi
These mini Pain-Relief Sessions are offered by phone within the first 24 to 72 hours
after injury or surgery. Click here to book online. Call me or use the CONTACT page
to reach out if you are not seeing a time that works for you. Beyond the 72-hour period,
a one-hour in-person or distance session is appropriate.