Telephone and office visits for energy healing for people with disease pain depression and more
Site Feedback, Group Healing and/or Speaking Engagement Requests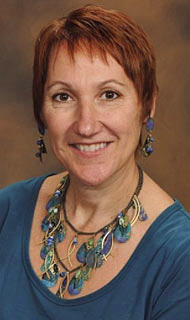 Trust what led you to my site and trust that I will assist you in becoming all you want to be ... leaving behind that which no longer serves you. If you have reviewed this site and have not found what you're looking for, please let me know what you need using the form below. I'd love your feedback! I'll also call you back to answer your questions, or to allow you to connect briefly with me by telephone if you need that before booking your a session.
Click HERE to send me an Email OR use Form below. Best number to reach me is 207-216-0473. Note that there's a link in the header of every page to schedule an appointment.
I am currently offering IN-PERSON appointments in Wells, Maine. REMOTE or DISTANCE HEALING session appointments are held with you in your choice of setting (quiet, undisturbed space). Booking is facilitated with an online booking system. If you are feeling particularly fragile or you cannot find a time that suits you, please contact me and I will see if I have any flexibility in my schedule.
Feeling Stuck or Burdened? Let's release feelings of guilt, shame, hurt, responsibility, limitation, grief, etc. that are holding you back and perhaps manifesting in your body as illness. Your physical body is a manifestation of the mental and emotional thoughts your mind/ego are hiding from you. This Perspective Reboot® process will help!
Keep facing the same life challenges? There could be a "subprogram" looping that you need to fully acknowledge, pass through, and release. I will help hold the energetic space in which you may so effortlessly release that which no longer serves you.
Feel there's a better YOU just beyond your grasp? Find your way back to the "lost you". Amazing things happen every day, sometimes with a jolting awareness, and sometimes in subtle shifts. I will honor you and present a process that is right for you.
Experiencing chronic physical pain, anger, fear and you'd like to try a natural healing modality? Let's release it through the power of this love-based energy release and multidimensional healing.
Dealing with depression and you don't want to take drugs? I can help!
Seeking a clearing for block in your chakras, physical/mental/emotional/spiritual body? Make an appointment today.
Our relationship will be a partnership. I am happy to offer support on your quest for better health, great joy and/or being that better person you know or have dreamed you can be. I believe that we can work to release pain, trauma, self-imposed limitations, blocks, karmic debts, and ancestral burdens. I have witnessed many healing miracles ... life-changing results I would not have believed much less imagined before reconnecting with mySelf, just a few short years ago.
CLICK HERE TO Book Your In-Person Session
CLICK HERE TO Book Your Long-Distance Session
CLICK HERE TO Book Your Pain Relief Session (great after surgery or another injury)
We are here to live in joy and bliss ... pain and suffering don't need to be YOUR reality. Book your session today.