Integrative Energy Healing Radio Show Wisdom Healing Empowerment
Perspective Reboot ® with Kristi Borst on the Radio and Interviews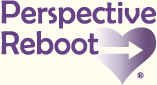 A significant part of my healing ministry is sharing a way to look and live life with greater ease and joy ... to release old hurts and traumas as well as future fears and worry. The radio show I created for Transformation Talk Radio was the first avenue with which I broadcast these messages of ancient wisdom, healing, and empowerment with the World.
If you know of streaming on radio shows in your area that feature uplifting, expansive messages, please suggest me as a guest! The world will benefit from each shift toward the light, no matter how small!
If my offerings here or through this site help you, consider providing a financial gift to me, to complete the energetic exchange, using the "Gratitude Giving" button at right. If you'd like further support in your growth, unfoldment and/or healing, please contact me for a private session or visit my Kore HealingSM On-Demand Audio Catalog.
For my Upcoming Schedule, please navigate to UPCOMING EVENTS.
Like and Follow Healing Resonance on Facebook or check back to UPCOMING EVENTS for what's upcoming.
~ page index & nav ~


Most-Recent International Radio Interviews
July 8, 2017 ~ Guest on "Expanded Awareness" with Victor Venckus on WZBC ~ Victor and I spoke about many subjects ... the upliftment of humanity by bringing underground negative energies to the light for healing, my unfoldment and finding my way back to my abilities, positively programming our human form, distance healing, examples of mind-body-spirit healing through my Healing Resonance "work". We had a couple of callers, including a last-minute call from a client I worked with in 2014, following my first appearance on Expanding Awareness. Despite her reluctance to even think about the state she had been in at that time, Spirit moved her to call and share her remarkable transformation after our having just two phone sessions. This show was just prior to my then-upcoming speaking engagement at the July 16 "12th Annual ZuZu's Summertime New Age Expo" in Danvers (hands-on healing segments offered 10 to 11 am, and Noon to 5 pm; Presentation @ 11 am).

February 28, 2016 ~ Guest on "Expanded Awareness" with Victor Venckus on WZBC ~ Chatting about esoteric healing (Thank you Victor for telling me the name of my spiritually-ordained abilities!), interacting with a couple of callers, talking about life without limits. I spoke about the body as an outward expression of our inward thoughts, beliefs, traumas. It's truly time to "release what no longer serves you".

May 16, 2015 ~ Guest on "Expanded Awareness" with Victor Venckus on WZBC ~ This was an interview about my healing gift and my then-upcoming speaking engagement at the May 31 "Mind Body Experiential Event and Expo" at Arlington High School.

January 5, 2015 ~ Guest on Between the Lines with Corine LaFont. "Mind, Body and Wellness with Kristi Borst". Listen to archive on blogtalkradio.com

November 24, 2014 ~ Guest on Spiritual Lens with Rev Patricia Brooks "Look for the Doorway to Your Soul and Enter!" Kristi was co-panelist Linda Deir, Janice Carlin and Jean Gerson-Greer. Each of us shared our path toward awakening and some positive suggestion.

July 29, 2014 ~ Guest on Lavandar's Starseed Academy on blogtalkradio.com with Arielle.
Perspective Reboot® with Kristi Borst with on-air healing work with 5 international callers!
With the ending of the Mayan Calendar in 2012, Kristi Borst received activation codes which accelerated her from marketing entrepreneur to the master level healer she was born to be, and has done, in many other incarnations. Kristi remembered and stepped into what she calls her Divine "healing gift" ... the power to assist others release and transmute physical pain and illness, emotional trauma and depression, karmic debts and ancestral burdens through intuitive energy healing. In 2013, Kristi scheduled a reading with Lavandar which helped her understand her starseed gift ... a very unique electromagnetic frequency and voice resonance which are key in her ability to support others in being all they can be. Lavandar's reading helped Kristi say "yes" to her most recent venture, a 13-week radio segment entitled "Perspective Reboot® with Kristi Borst" through which she shares ancient wisdom, healing and empowerment. Kristi teaches us about healing beyond space and time, describing how she is able to assist others in reaching a better quality of life physically, mentally, emotionally without taking on any negativity herself. You may just receive your next activation code in the process! [Interview starts approximately 25-30 minutes into show after current events.]

Kristi's 13-week Perspective Reboot® Radio Show
Note that DOWNLOAD button shares an MP3
without external commercials and the PLAY button
goes to the TransformationTalkRadio.com (TTR) player with commercials. Links to TTR mobile players are below this section.
July 15, 2014 ~ Perspective Reboot® Information Overload: Finding the Nuggets of Gold in the Murky Waters
One doesn't have to look far to find doom and gloom predictions of things that will happen today, tomorrow, at some future point in time. Perhaps you even have a doom and gloom program looping continually in your subconscious mind? Let's explore your "secret" abilities to pan for gold and consistently come out a winner! Perhaps you already have gold in your hands but just cannot believe your eyes? Or others are telling you "That isn't Gold!" Is it all a mirage? You deserve to be happy. You deserve to live a life of joy. The door to your getting there may be much closer than you've realized. What if all it takes is one more try to succeed? I am a gifted intuitive energy healer and have helped many people in private session and through gifted mini session on this show. Despite opening the 800 number call-in line at the top of the hour, no one called until the very last couple of minutes of the show. I worked very briefly with Bernie who was having shoulder pain, but was not able to fully connect with her in that time. I extended the invitation for her to call me privately after the show so I could continue the support to her on this issue. [This segment air time was gifted to me by Dr. Pat and Transformation Talk Radio.]

July 8, 2014 ~ Perspective Reboot® Taking Back Your Personal Power: Reclaiming the SELF
Together, let's review how forgiveness and staying true to our ultimate Creator abilities keep us living in the present and in joy. Let's also explore additional insights and suggestions with which we can walk our walks and talk our talks with ease, grace and confidence!! I am channeling love-based healing energy and opened the phone lines for an intuitive energy healing or a chakra clearing during the show. As there were no calls, I utilized the time to provide clearing energy healing for audience members facing breast cancer in their past, present, and/or future. Kristi's audio connection dropped a couple of times, so transition to station breaks is abrupt. Please overlook this.

Read my companion blog "Two Sides to Every Coin".
July 1, 2014 ~ Perspective Reboot® Trusting Your Path and Its Fulfillment ... Focus, Force, Faith
In each moment, we have Creator abilities to choose our reality and to live the life we want to express. However, sometimes the 8-track of past mis-takes and choices is playing too loudly in our heads. Let's move past that. And once we're seeing what we want to BE, how do you bring THAT reality into focus, define it, shape it? What happens when things don't happen when YOU want? These are questions I have and continue to work with. I hope sharing my process can be one tool for you as well. I am channeling love-based healing energy and offered intuitive energy healing or a chakra clearing to one caller during the show. I worked with Bonnie who has been having ear ringing which sounds to her like incessant crickets. She had messaged me that she noticed the noise became faster and louder when she was too busy and she was taking this as her cue to slow down

June 24, 2014 ~ Perspective Reboot® ~ Color: How Color Affects You on Many Levels ... Mind, Body, Spirit
During past Perspective Reboot® and The Dr Pat Show segments, I've shared some basic information with you on chakras. Did you know that color is one of the aspects that is typically conveyed in talking about these integral aspects of your energetic BEING? Let's explore how color can enhance our living, healing, and growth. This conversation may add a dimension to understanding and fulfilling your innermost needs. I with Theresa who was having persistent upper back and neck pain.
"I just experienced Kristi's healing gift. I feel so Blessed!! She worked with me during her show, Perspective Reboot®, which airs on Tuesdays at noon, EST. I had pain in my neck & upper back. It is almost completely gone after working w/ Kristi for just 5 min!!! On a scale of 0-10, 10 being high, the pain was a 9, now it's a 2. Jesus said, "and greater works than these shall you do". I believe that Kristi is definitely doing God's work!! You can find her at the link below. I have paid to work w/ [her] before a few times. Well worth every dime. She is a very gifted Healer." [posted on FB by Theresa, after the show]
June 17, 2014 ~ Perspective Reboot® ~ Releasing Fear of Dying Puts Living into Perspective: You are an Eternal Being of Divine Essence
When you can fully understand this, it can help put fears of the everyday living into perspective. Mary Karman will be joining me as we discuss living with the knowledge that there is more to us than this physical being our ego identifies us as. Mary had a multi-leveled near death experience in 2010 which brought her insight and a lesson of love. Join us and release what no longer serves. There was no live caller for today's show, so I did a group release of fear surrounding ticks. I even created a new word :) ... digulent (adjective) ~ using due diligence and being vigilant.


June 10, 2014 ~ Perspective Reboot® Avoiding Spin-outs in the Fast Lane of Life
"Why me?" you ask. Even with the best intentions to stay centered and grounded, we can spin off course and off our sense of balance. Perhaps it's a question of perspective. I will be providing some ways to help stay on the course of JOY. I worked with Elizabeth to help her with digestive tract issues.


Just wanted to say thank you. I called into the radio with stomach issues and you really helped me more than anyone! Elizabeth [rec'd via email 6/12/14]
Read my blog on this topic "You'll Always Win the Race When You Avoid the Spin Outs".
June 3, 2014 ~ Perspective Reboot® Finding Your Internal Guidance System with Guest, Jeffrey Chappell (author of "Answers from Silence")
What would it be like to have access to a Higher Knowing with answers to questions about your life, from everyday issues to the "big" questions? When he was just 13, Jeffrey Chappell "entered the silence" and began hearing answers to his most difficult life struggles from his "Enlightened Self". He recently published "Answers from Silence" which has become an international best seller. This inspirational book offers insights which are helpful in moving beyond many every-day struggles. Through the healing work I do, I connect "in the silence" with the "knowing" of what to do and/or say to move a person to accelerated healing on many levels. Join Jeffrey and me as we share ways in which to connect with your highest and best on this level ... that connection has always been and always will be there for you. Before the end of the show, I worked with Nina to release grief of the loss of the physical presence of her husband.


May 27, 2014 ~ Perspective Reboot® Energy Healing Across Time and Space ... The Mind Body Connection and Releasing That Which No Longer Serves You
Is there a mind-body connection to health and happiness? I will be sharing information through examples and my experience from many intuitive energy healing sessions. These will illustrate how our thoughts (what we consciously think and what we unconsciously hold on to) can lead to physical discomfort. My gift is helping people to release what no longer serves their highest good through the energy healing resonance I offer. What is Energy Healing? Tune in to find out more. I worked with Mary on air. She has had multiple hip replacement surgeries and was having physical pain. We worked to release emotions stuck in that area.


May 20, 2014 ~ Perspective Reboot® Messages from Animals Within and Throughout Our Lives with Lynn Andrews ... Author, Shaman Healer and Mystic.
We have become conditioned to believe only what our five senses tell us and sometimes we even miss what is right before our eyes. Indigenous people have long been in touch with the animal and elemental kingdoms and the messages they can help bring to light. Lynn Andrews has dedicated over three decades of her life (and has been equally gifted) in the study of and indoctrination into the native ways.
Lynn's book series "Medicine Woman" was a primer for me in releasing what I thought I knew and accepting that I knew both nothing and everything. You won't want to miss this discussion of the wonderful messages that animals bring to our lives, when we have the awareness to recognize them. This can be through our own Power Animal/True Nature and through the animals that make themselves known to us in our "everyday" journeys. I worked with on air caller Ella to address feeling stuck in moving forward ... releasing "I am not ready" and "I am not good enough".


Click here to read a blog article companion to the above show.
May 13, 2014 ~ Perspective Reboot® Exceptional Living, Exceptional You ... CHOOSING to Respond and Live Life with Love
So much of our reality is shaped by the biases and filters we have on processing that reality. Together we're working to strip away some of these layers to help you KNOW how truly important, powerful, and whole you are. Today's show will be exploring the choices we are offered each day, if we only have the awareness to perceive them. This awareness was critical in my being able to assist individuals in such profound and meaningful physical, mental, emotional and spiritual shifts and healings. We'll talk about shaping our past, present and future, aging and more. Move away from the need for validation from others! Why not be happy and thrive! Mini intuitive energy healing session near the end of the show with caller Yvonne was to address blockages about prosperity.


May 6, 2014 ~ Perspective Reboot® ~ We Are Each Critical Threads in the Tapestry with Guest Fran Caproon ... Awesomism: a Gentle Call for Societal Change

Many people are labeled as having a "disability" when they cannot fully engage in the "3D Game" (school, job, home, family, stress, etc.). A natural by-product for me in releasing many of the boundaries and parameters of the 3d reality, has been a stronger connection to my Higher Self, greater joy, and a life filled with miracles. Therefore, I can easily understand the importance (YES IMPORTANCE) to the rest of us collectively of our family members, friends and associates who are unable to fully engage in the 3D Game due to Autism, sensitivities, "spectrum variations" and other "disabilities".
We are certainly each Divine and, therefore, it is no mistake that someone is born this way or that way. Majority may rule; but majority is not always most closely in counsel with the Divine. I am thrilled to have gifted intuitive communicator, Fran Caproon joining me in this discussion. Fran is able to communicate telepathically with non-communicative children and adults which aids them, their families and care givers. Fran shares "I feel these dear hearts are here to assist humanity 'us' to embody the change into one of caring with more love-based choices..."
Fran shared her insights from these interactions and help enlighten us on the amazing levels of positivity and light these critical community members are adding to our Collective. You may never use the word "disabilities" again!
I offered an abbreviated intuitive energy healing or chakra clearing session with a caller named Jill dealing with pain from family dynamics.


April 29, 2014 ~ Perspective Reboot® You cannot change the world, but when you change the way you SEE the world, THE WORLD CHANGES
So much of our physical reality, whether it's our health, our relationships or experience of the world, is guided by our expectations and perceptions. We are moving to a consciousness beyond Black and White. We're going to talk about how subtle shifts in our perspectives on health, relationships and society can lead to our improved quality of life. Realize and seize the choices you have as a Divine BEing, living in the now! Kristi is a gifted Integrative Energy Healer. No one took advantage of the call-in segment for an abbreviated intuitive energy healing session. Please plan to call in to help yourself and others!

Here's the blog for this Show ~ "Is it Love or Fear? What Will You See? What Will You Own?"
April 22, 2014 ~ Perspective Reboot® ~ Multidimensional You with Guest Dr. Suzanne Lie
®show! Gain a greater understanding of your Multidimensional SELF through this conversation. Additionally, we will be discussing how our expectations truly predict our perceptions. What is the unconscious, conscious, and superconscious and how would a basic understanding of these layers of perception help provide a greater understanding and awareness in many aspects of our lives. I provided an abbreviated intuitive energy healing with Gemma who was frustrated and feeling stuck.


I listened to your show today Kristi. It was powerful, as always. You have such a calm, Loving presence (as much on the air as in person)!! I really enjoyed your guest, Dr. Suzanne. The most amazing experience for me was identifying with your caller, Gemma. I could so relate to her situation. I was One with her while you were helping her. I had some pain in my upper back, left side. It began to diminish as you finished your mini-session with her. My pain is now completely gone!! You are truly a gifted healer, Kristi. Thank you so much!!! Theresa
April 15, 2014 ~ Perspective Reboot® Seeing Yourself as More than A Body ... A Key to Releasing Pain, Challenges, Blocks and Boundaries. Please listen to this DEBUT segment of Perspective Reboot® with Kristi Borst. Learn about Kristi, Perspective Reboot and how expanding your view of self and "reality" can be freeing. I provided an abbreviated intuitive energy healing on air with Terri who was in a great relationship but was having feelings that she was not good enough nor worthy.





I offer a free video message with my artwork on this topic HERE.
Transformation Talk Radio Mobile Phone Apps:
Guest with Dr. Pat Baccili, The Dr Pat Show 2014
May 8, 2014 ~ Interview with Dr. Pat on The Dr. Pat Show: Kristi Borst's Healing Resonance Busting Through Pain on Many Levels with a Perspective Reboot® as well!
Through her inward journey, Kristi Borst reconnected to what she calls her "Healing Resonance," an ability to assist people in healing on many levels ... physically, mentally, emotionally, and spiritually ... rapidly and for Good. Kristi has recently joined the Transformation Talk Radio team as host of her weekly show, Perspective Reboot® with Kristi Borst. Kristi coined this phrase because of the dramatic results brought about through her intuitive energy healing work. Tune in to hear about this soft-spoken miracle worker. You'll want to share her information with your friends and family members. It is bringing not only hope, but also recovery to individuals who have resigned themselves to a life of physical, emotional, mental and/or spiritual pain.

I invited callers for an abbreviated intuitive energy healing or chakra clearing session on air. Sessions included work with Christy who had just had leg surgery and needed pain relief and accelerated healing as well as Janet, testifying that she had been helped by the session of another caller on one of my shows. She wanted additional assistance with connecting with her inner guidance system and trusting self.


April 1, 2014 ~ Interview with Dr. Pat on The Dr. Pat Show: What is this Perspective Reboot® that Kristi Offers?
Imagine shifting from a reality of pain, insecurity and limitation to a place of joy and unlimited possibilities. The healing frequency that Kristi is offering has brought about this type of change in her clients in just minutes. This coming month, she will be launching her weekly Perspective Reboot® radio show. Each week, she'll be offering empowering vantage points of wisdom. She will also take on air callers with whom she'll do some energetic healing and/or activation work. Shift and grow in your sense of what you are and can do in this "reality". Learn how it's possible to reset your healing resonance, happiness perspective and outlook on the past, present and future. Kristi worked with two callers, both of whom needed emotional release.


March 5, 2014 ~ Interview with Dr. Pat on The Dr. Pat Show: Life is Meant to be Savored ... You ARE Worthy!
I am finding that one of the biggest obstacles to a person realizing happiness, healthiness, and a sense of fulfillment most often is their own mind and negative self-talk. But guess what? You are magnificent! And you do have a choice of how to see yourself and your world. Through my loving healing gift (which is holding the Divine resonance that enables others' bodies to move toward their own desire to heal), I help people perceive a new vision of themselves which allows them to see their true brilliance and ability to shine. I worked with two callers on this show: Gail needed help with her sinuses and allergies; Annette needed help with relationships and opening up to trust.


Here is my Blog "Life is Meant to be Savored ... You ARE Worthy!".
This is the Hologram video I referenced on the show.
February 4, 2014 ~ Interview with Dr. Pat on The Dr. Pat Show: Can Healing the Emotional Layers of Our Bodies Actually Lead to Physical Healing?
For the past year, I have been harnessing a love-based healing gift to help bring about Perspective Reboot® transformations that have led to incredible emotional and physical healings for her clients. I will be joining Dr Pat to discuss the mind-body connection and how critical our thoughts are in our wellness. She will be providing on air mini-sessions with callers as time permits. [I'd like to add the following as a postscript to this show: In the mini-session with one of the callers she mentions her remorse over her perceived mistakes. I share my philosophy that these are more lovingly seen as mis-takes. (I've also added a post to my blog and a healing video on this subject.) Today when I awoke, I had a sense of regret that in describing my healing gift I had said "I get out of the way for a higher power than me to come through me" as my knowing is truly that I EXPAND MY CONSCIOUSNESS to a knowing beyond my physical mind. Whereas in the past, I could readily beat myself up about this, I could easily shift away from any self blame and see THIS instead ... I have presented myself with an opportunity to expand my own consciousness and vocabulary of the "work" that I do through being aware of this shift within myself. ] I worked with three callers on this show: Barb, who had angst in heart and has been told she has an angry liver for years; Harmony for discomfort when meditating; and Stacey for clarity and lack of regret in decision making.


January 9, 2014 ~ Interview with Dr. Pat on The Dr. Pat Show: Have Pain and Emotional Trauma Become Obsolete?
My life path has brought her full circle to reconnect with a Divine Healing Gift I know I have had in other life times and also had when I was born as "Kristi". I was told as a child to stop using this gift and actually forgot it was there until quite recently. Through both in-person and distance intuitive healing sessions, I have helped individuals overcome physical pain and illness, emotional trauma and depression, lingering addictive tendencies, and overcome self-limiting beliefs. I invite you to learn my story. How did I get to an expanded definition of myself ... what was possible to BE and DO? Through this awakening, my view of self has expanded well beyond woman, wife, mother, small business owner to a help agent for the Divine Spiritual realms, helping to facilitate amazing miracles!


TV interviews:
Intuition Nutrition with Jen Hill, posted April 28, 2015
Web of Light with Dr. Kevin, posted November 29, 2016
Archive 2013
May 23, 2013 ~ Interview with Rick Stanely on Chamber Talk: Connecting with a Healing Gift to Support Others
Rick Stanley is a long-term associate from my involvement in the Sanford • Springvale Chamber of Commerce with my company Ad•Mark•Com. He has a weekly radio show and invited me to speak about Healing Resonance and the sharing of this work. This was quite a bold step for Rick and I thank him for his courage in discussing this non main stream topic! This is a great interview as I explain in depth how I experience working with Divine Love and helping people to heal.

Energy Exchange
If you have been helped by these offerings which I have personally funded to produce and bring to you, please consider providing an energetic exchange in the form of "Gratitude Giving" using the PayPal button below. I will also accept checks to "Healing Resonance" via mail (contact me for mailing address).

Many times knowing what we need to release does not give us the ability to do so. My Perspective Reboot® Intuitive Energy Healing can help you move past old hurts and release emotional blockages. Reserve your session easily using my online calendar, click here.
Long-distance sessions are available from the comfort of your home. In-person intuitive medical healer sessions with Kristi are held in Wells, Maine. This is conveniently situated for easy-access for individuals living in the Portland, Maine, and Portsmouth, New Hampshire (NH).
*Client testimonials conveyed verbally or on the web site do not constitute a warranty, guarantee or prediction of the outcome of an individual using Healing Resonance llc with Kristi Borst. "It is likely that in your session, things blocking natural healing and/or well being will rise to the surface for us to address together. This is a team effort and YOU are a key player!" Rev Kristi Borst, RM