Energy Healer Energy Healing long-distance healing
Energy Healing, Inner Peace, Empowerment ... Reconnection with Your Wellness, Joy and Self-Mastery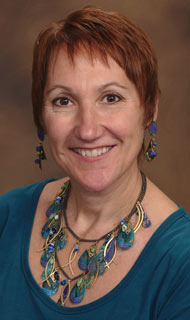 Thank you for checking out my site based upon my podcasts and Perspective Reboot® spiritual energy healing and spiritual guidance offerings. Welcome to the heart of healing and empowerment! I am here to help you identify and release dis-ease and internal disconnect manifesting as mental, emotional, spiritual, or physical pain and disease. Learn the language of Wellness and Joy for YOUR body.
"I could feel the energy and noticed a great improvement in my lungs. In addition to doing energy work with her hands, Kristi heals with her insights and words. As she spoke to me, some issues from my very early childhood came up. She helped me find a totally new perspective, which I believe healed that long and deep emotional wound I have been carrying for more than 75 years." Joan
How are you on auto-pilot? What "stories" are collapsing your expansive wave of health, joy, abundance? Where is your essence not integrating? I see, we heal, you rise above all the weeds and bloom, right here and NOW!
Your body's intelligence has the innate ability to heal. Yet sometimes things go awry ... the non-physical aspects of self, stuffed emotions, energy blocks, self-limiting beliefs can eventually manifest as dis-ease. I am able to positively affect the physical body, achieving healing and balance!
Are you here because you are open to natural healing? There is power beyond what meets the eye, MRI and "why can't I?"! If you haven't found someone like me who works at the quantum level of energy medicine practitioner, you haven't "tried everything". My natural healing abilities include speaking to, soothing and positively affecting the body, mind, spirit, emotions.
Maybe you're not in physical pain but experience emotional or mental pain and anxiety. Do your thoughts and behaviors frequently carry you away from joy? It's time to move from a space of feeling powerless to reconnection with your self-mastery!
"Kristi, that was wonderful! Your energy is so amazing. I felt so much love that at one point I almost cried ... I didn't realize how much pain I was in until you released it."Lauren
~ Session Choices ~
My Perspective Reboot® mind-body-spirit healing resonance can benefit children, adults, couples and families seeking:
Relief from physical pain, illness and dis-ease, even when other methods have failed;
Accelerated healing after an accident or surgery ~ release trauma from injury site and learn the language your body needs to heal most quickly;
Insights and re-patterning for people with social anxiety, depression, panic disorders, obsessive/compulsive behaviors, addictive behaviors and cravings, feeling lack of focus/brain fog;
Healing and release from traumatic events, even those rooted in childhood abuse, neglect, abandonment, excessive responsibilties;
Healing beyond mere "Anger Management" to living a life of centered peace and calm;
PSTD relief, fear release, panic attack re-patterning and re-framing ... connection with inner stillness;
Spiritual and/or Pre-Marriage Counseling and well as healing struggle or disharmony within long-term relationships (Couple's Package offered);
Release of negativity, old patterns/beliefs which are resulting is self-sabotage, negative self-talk, physical dis-ease, etc.;
Deep healing beyond this moment to resolve karmic patterns and/or ancestral burdens (multiple-session offering);
Chakra and auric field review ~ chakra healing, chakra flow balancing, and energy expansion for your multi-dimensional well-being;
Empowering you to reclaim or discover joy, confidence, happiness, hope, and feeling good in your body ...
"Thank you, Kristi. My heart feels so much lighter. I wasn't even aware of how much I was holding onto! I feel like I got so much guidance and I'm so grateful!" Shaai
NEW OPPORTUINITY! INSTANT Phone or Chat Session for Healing or Spiritual Guidance
On-Demand Call and Chat services FAQs found here.
"My Perspective Reboot® mind-body-spirit-emotions quantum energy healing process helps where other methods have failed. Hope ... happiness ... health! Calling my natural healing abilities 'a gift' acknowledges Source\Creator\God at work in and through my Healing Resonance llc offerings. Release chronic physical pain, dis-ease, emotional trauma, past regrets, future fears and embrace love and light! Schedule your in-person or distance session easily using my online calendar here. Trouble booking online? Just call me!"
Perhaps you don't have long-term concerns and are just seeking relief from stress. While many turn to massage to relax and relieve stress, energy medicine with an intuitive energy healer will provide relaxation on multiple and deeper levels.
During your session with me, you will reconnect with your own internal sense of calm, balance and centeredness. Maintaining that balance will become easier with repeated sessions and our work together to release and repattern the stories and traumas you may be unconsciously holding ... our work is significant and also cumulative.
"Because of the blocks [Kristi] removed, it has caused an avalanche of opportunity to come my way ... " Dr. Measha Dancy READ MORE
~ Add'l Shortcuts ~
Profound Integrative Energy Healing
I know that anyone who is ready to journey toward healing/self-empowerment/Divine Perfection, supported with this love, can experience wonderful, even life-changing shifts.
Healing Resonance llc with Kristi Borst has assisted individuals with severe depression/suicidal thoughts/PTSD find lightness, in releasing frustration manifesting as back spasms/unexplained cough/pneumonia, in assisting client with healing skin rash covering over 60% of his body, in releasing emotional aspect of COPD (lung capacity went from 60% to near 100%), in eliminating "seasonal allergy" symptoms, in negating bursitis and plantar fasciitis pain, helping release phobias and fears, in removing joint pain for which the only resolution appeared to be surgery, in processing repressed grief, in opening the heart space to enable release of old hurts and allow for greater expression of love, re-patterning social anxieties, and even helping people who have been told that they would not get better or there was no known cause for their pain or dis-ease.
The list goes on ... drug free solutions if you are willing to step outside the box and/or realize eastern medicine and natural healing have worked for centuries.
"Working with Kristi was a turning point in my healing process. There is a noticeable BEFORE and AFTER in my finding my way way back to wholeness since working with her. Kristi emanates such loving energy, being worked on by her is like receiving a light-filled and gentle hug. Yet the work is life changing." Michelle C
Natural Spiritual Healing Alchemy ~ Body, Mind, Spirit, Emotions
While there is definitely an emotional clearing component to the work that I do, I have also seen pain, Lyme symptoms, COPD, heaviness of limbs, joint discomfort and other physical body issues cease in one session even when the client had no conscious emotional or spiritual ills.
"It was amazing to me how Kristi would ask me a question at the beginning of a session that was completely in tune with something that needed resolving if I were to make progress." full testimonial
It's amazing to me that, in some cases, the change is very rapid ... literally within seconds. We are powerful when we focus on healing, clearing, vibrating that YOUnique frequency we each are here to provide. [More examples are listed on FAQs page. Our balancing, clearing, healing physical, mental, emotional, spiritual condition is not limited to those mentioned on this site.]
I offer assistance which is intuitive and integrative, spiritual/ emotional/ mental/ physical healing ... I am an emotional and medical intuitive with added ability to help uncover and release the root of the problem or imbalance.
Additional client experiences may be found with the "Testimonials" link.
"My heart is open to God/Source and through this, release and Self Mastery ARE possible! I am offering this connection to help you discover and move toward your Highest and Best! This site includes many free offerings to help empower you toward transformation, plus information on private session work and the on-demand healing audios I offer. What do I offer? Identification of and healing at the root of your dis-ease!" Kristi
Release physical pain, emotional trauma, karmic patterns and ancestral burdens ... find your way back to your authentic Self. Awareness = the Power of Choice = the Power to Change.
Claim increased Self Mastery, wellness and joy. Our engagement can range from a half-hour reading/spiritual counseling to a multi-session partnership.
Private sessions are offered for individuals, couples, families. Targeted, on-demand sessions are offered for specific ailments, dis-ease,energy field clearing & balancing and chakra openings.
NEW OPPORTUINITY! INSTANT Phone or Chat Session for Healing or Spiritual Guidance
On-Demand Call and Chat services FAQs found here.
Medical intuitive emotional spiritual energy healer (healing facilitator / medical intuitive / emotional intuitive) offering sessions in Wells, Maine or world-wide distance energy healing via telephone/Skype. Offering a "window to your Soul" and spiritual counseling/clarity for improved wellness and joy!
In-person sessions in Wells, Maine, for easy-access for individuals living in the Portland, Maine, Portsmouth, New Hampshire (NH). Distance Perspective Reboot® energy healing sessions and intuitive readings are offered to clients worldwide.
This is a team process and you are a key player! How long has your system been out-of-balance? While I have witnessed many spontaneous healings, I ask you to consider how entrenched you are in your current situation. It will likely take multiple sessions to release what no longer serves you and our Highest Good!
Healing Resonance llc with Kristi Borst and Perspective Reboot® distance energy healing transcends space and time; so don't hesitate in booking your distance session! Long-distance energy healing (remote healing sessions) are powerfully effective for my clients!
I am working as a clear channel for God/Source energy healing. I literally BE who I am here to be as unconditional love and light, and healing others is effortless. Let's join for your wellness and joy. I know you are important and here to BE who YOU are here to be!
Explore your Higher Soul's perspective, with assistance in healing root patterns, vibrations, blocks and perceived limitations restricting your wellness and joy. I will take you to a place where suffering is now optional! Together, we shall overcome.