Drug-free Relief for People with Chronic Physical Pain, Disease or Emotional Wounds
Healing, Clearing, Ascension Support & More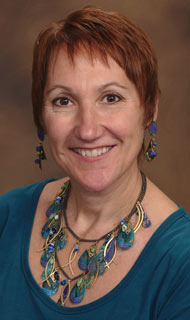 Are physical or emotional pain controlling your life? Perhaps you are just trying to get to the next level on this 3D Game. This site includes many free tools to help empower and heal you plus information on the private session work and on-demand healing audios I offer. The body's intelligence has the innate ability to self heal and we are all moving toward more light. Yet sometimes things go awry ... non-physical aspects of Self can stand in the way of our wellness and joy. Through my heart-centered connection to God/Source Energy, I assist individuals in healing on a physical, mental, emotional and/or spiritual level. During in-person and remote sessions, we work together to effortlessly reset your healing resonance, often immediately, while I hold a Divine energetic, vibrational space of love and peace. This healing work is integrative and unique for each individual, with changes so profound that I am calling my offerings Perspective Reboot®. Release physical pain, emotional trauma, karmic debts and ancestral burdens you've been asked (perhaps on an unconscious level) to resolve. This work will lift you to the next level of being all you are here to be!
My Perspective Reboot® mind-body-spirit healing abilities can benefit children, adults, families seeking:
Relief from physical pain, illness and dis-ease, even when other methods have failed;
Accelerated healing after an accident or surgery ~ learn the language your body needs to heal most quickly;
Chakra and auric field balancing and clearing;
Healing and release from Traumatic events, even those carried from childhood abuse/neglect/abandonment;
Healing beyond mere "Anger Management" to living a life of centered peace and calm;
PSTD relief, fear release, panic attack re-patterning and re-framing;
Spiritual and/or Pre-Marriage Counseling (Couple's Package offered);
Release of negativity, old patterns/beliefs which are resulting is self-sabotage, negative self-talk, physical dis-ease, etc.;
Deep healing work to resolve karmic patterns and/or ancestral burdens (please do not expect this in one session);
Chakra and auric field balancing and clearing;
Relief for people with social anxiety, depression, panic disorders, obsessive/compulsive behaviors, addictive behaviors and cravings, feeling lack of focus/brain fog;
Empowerment, joy, confidence, happiness, hope, feeling good in their bodies ...
While spontaneous healing does occur, please anticipate scheduling more than one session to fully shift patterns, imbalance, dis-ease.
I work on a highly connected, quantum level with what others have called "a healing gift" or healing facilitation. I had this connection to and ability to workwith Universal Light and Love Energy as a child and am pleased to act as a channel in supporting others in their healing. In recent years, I've been trained in a number of energy healing methodologies including Reiki, the Oneness Blessing, QuantumTouch, and EMF (electromagnetic frequency) Balancing Technique. The fascinating aspect about this intuitive medical healing or energy healing to me is that I am guided what to do and it works. I use a combination of integrative energy healing in the energy layers that surround the client's body as well as verbal clearing and sound healing through my word/suggestions/voice (messages from Source/Your Higher Self).
I have equal success with remote healing sessions in which client is in her/his home and I'm in mine. Even with this separation we are connected energetically. The client can feel the healing energy. Here's what one client said after a remote session to address a burden which she felt was making her sick (I didn't even need her to tell me what was bothering her):
"The thought came to mind of my burden, and I was able to release that. I think it is a beginning of needing to feel and then letting go. Thank you again, Kristi!"
The only requirement I have for my clients is that they be ready to change, ready to release, and ready to heal. It is at that point of surrender that we are open for the greatest accomplishments. I can provide the high-frequency resonance to jump start healing, but I cannot predict the outcome. Each person has their own free will and is truly the master of their experience. A body that has been out of balance for an extended period of time will most likely require repeated sessions.
I have assisted individuals in releasing the craving for drugs and alcohol, transmuted frustration manifesting as back spasms, overcoming a skin rash covering over 60% of the body, processing of repressed grief, opening the heart space to enable release of old hurts and allow for greater expression of love. While there is definitely an emotional clearing component to the work that I do, I have also seen pain, heaviness of limbs, and other physical body issues cease in a session even when the client had no conscious emotional or spiritual ills. It's amazing to me that, in some cases, the change is very rapid ... literally within seconds.
You can read more about the healing services I offer, some background information, and my healing/activation artwork with the links at the top of the page or below. I am honored that Source is working through me to help others reach their highest and best! If you're ready to release that which no longer serves you, let's move you beyond pain, limitation and lack. Kristi
Energy balancing and spiritual healing of chronic physical and/or emotional pain.
Sessions are by advanced appointment only. Reserve your session easily using my online calendar, click here.
*Client testimonials conveyed verbally or on the web site do not constitute a warranty, guarantee or prediction of the outcome of an individual using Healing Resonance llc with Kristi Borst. "It is likely that in your session, things blocking natural healing and/or well being will rise to the surface for us to address together. This is a team effort and YOU are a key player!" Rev Kristi Borst, RM