Energy Healer Energy Healing long-distance healing
Upcoming Event Dates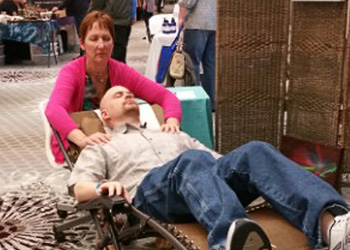 Thanks for your interest in my upcoming events. In addition to offering one-on-one healing, I know I am here to share messages of Empowerment, Healing and Ancient Wisdom. I reside in southern Maine, so most of my appearances to date have been in New England. I am definitely open to travel, however! If you would like to book me as a high-vibrational, spiritually healing speaker for your event, please call 207-216-0473. Moreover, if you have a talk-radio show that you host or enjoy listening to, please call me or share the contact details through my CONTACT form. Thank you for your interest and support!
Focused Group Distance Kore HealingSM with Kristi ~ "Time for Self ~ Breast Wellness and Self Care "
This Kore HealingSM session was recorded on 1/26/18. It offers focused healing on the quantum level (mind-body-spirit-emotions) for women who have physical concerns with their breasts, whether that is manifesting as cysts, lesions, lumps or even breast cancer. I have worked successfully with a number of women with breast cancer, reducing their treatment period and facilitating healing. I will connect into your energy and with your Higher Self to (1) identify possible root beliefs manifesting as breast problems, (2) release denser energies, emotions, or blocks from this area and the heart chakra and (3) work on releasing any patterns of neglecting self or consistently putting others before oneself. There is a beautiful ancestral portion to this healing! I hope you'll connect with me on this special healing offering! FMI visit my Kore Healing with Kristi Breast Wellness and Time for Nurturing Self web page.
"11/11 Energies ~ Releasing Fear/Stress and Connecting with Joy" ~ Pre-Holiday Group Distance Kore HealingSM with Kristi ... replay available in KORE HEALING catalog.
There is so much negativity in our news and social media. I will help you disengage from this negative energy and connect more fully with the Inner Preace. Get into the perspective of love and calm prior to family gatherings, so you can experience family from a more peaceful stance. This group will also harness the powerful energies of 11/11 and will be a wonderful pre-holiday gift to yourself! Experience this one-hour healing call at your convenience with instant replay @ $49.50.
Kore Healing with Kristi On Demand Healing Audios ~ Foundation of Love; Creativity & Intimacy; Self Care & Personal Power; Healing Your Heart; Shouldering Responsibility with Ease & Grace; Words of Truth, Spoken with Love These Kore Healing SM with Kristi sessions were a huge success and are now available as a Kore Healing SM with Kristi On-Demand Healing Sessions for $31.50 to $49.50 each for one-time session. Review and purchase sessions here.
Archive still available ... July 8, 10 am Guest on "Expanding Awareness" with Victor Robert Venckus What if we were able to turn ourselves inside out to see ourselves and our lives from a new perspective? When we are able to identify the root of our dis-ease, we see choices which may have been hiding in plain sight. Helping others step into this Self Mastery is part of my gift. I'll be joining Victor on WZBC Newton Radio. We'll be talking about mind-body-spirit healing and my Perspective Reboot® offerings. You may listen live at 90.3 FM or on listen here at WZBC.org
Custom Group Session with Your Friends and Family I am able to offer group distance sessions, connecting from my heart and home to yours and those of your friends. Each individual may experience healing within the comfort of their own space, or you can host this circle in your home. Contact me to set up an upcoming group.
~ ~ ~
YOUR EVENT?!? If you would like to speak with me about doing a group healing or delivering a non-religious but spiritually-rich talk at your event, please call 207 216 0473. Your call will be returned promptly if you leave a message.
Please visit my Radio & MP3 page to listen to and/or download MP3s of prior radio shows.
Group Healing Services are listed on this page; past event being offered as on-demand healing are here. Other events listed on HealingResonance4ME page on Facebook. Come by and LIKE me. You could also sign up for my e-news with the "NEW Opt-In Gift" link; I'll send you my powerful healing blogs as I post them.
Thank you for your interest in Healing Resonance and exploration of ways to open yourself and your life to its fullest potential! I look forward to meeting you ~ Kristi