This is an activation/release session which addresses multidimensional aspects of abnormalities in the breast tissue. No matter where you are on your breast cancer or breast wellness journey, this session will provide insights and healing codes to you. If you have not already done so, watch my video and/or read about these sessions on the catalog page.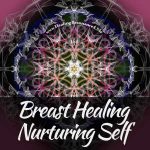 Do you put everyone before yourself? For many women this is not uncommon. It can also be a root emotional/energetic underpinning of breast cancer. Shift your mind, body, spirit, emotions for your best physical body health, wellness & joy.
This Kore HealingSM session will offer focused healing on the quantum level (mind-body-spirit-emotions-genetics). It is wonderful for women who have genetic concerns with their breasts, as well as cysts, lesions, lumps or even breast cancer. Harness the power of your mental, emotional and spiritual beings to positively affect breast cancer.
"From a physical aspect, I could feel an energetic sensation in the areas you were working on especially my head. I could feel a sensation of 'things' dropping / clearing out of my fingers … At one point when you were working on our heads, I bent over to let the negative thoughts 'fall out'. I also had a sensation of useless thoughts 'floating' away out of my head. In the end I felt cleansed of negativity and affirmed in my decision to care for my Mum. I call that a successful [hour's] work!!"* PH
Continue reading "Breast Cancer Wellness and Time for Nurturing Self ~ Kore HealingSM with Kristi"