This is an activation/release session which addresses multidimensional aspects of abnormalities in the breast tissue. No matter where you are on your breast cancer or breast wellness journey, this session will provide insights and healing codes to you. If you have not already done so, watch my video and/or read about these sessions on the catalog page.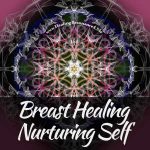 Do you put everyone before yourself? For many women this is not uncommon. It can also be a root emotional/energetic underpinning of breast cancer. Shift your mind, body, spirit, emotions for your best physical body health, wellness & joy.
This Kore HealingSM session will offer focused healing on the quantum level (mind-body-spirit-emotions-genetics). It is wonderful for women who have genetic concerns with their breasts, as well as cysts, lesions, lumps or even breast cancer. Harness the power of your mental, emotional and spiritual beings to positively affect breast cancer.
"From a physical aspect, I could feel an energetic sensation in the areas you were working on especially my head. I could feel a sensation of 'things' dropping / clearing out of my fingers … At one point when you were working on our heads, I bent over to let the negative thoughts 'fall out'. I also had a sensation of useless thoughts 'floating' away out of my head. In the end I felt cleansed of negativity and affirmed in my decision to care for my Mum. I call that a successful [hour's] work!!"* PH
Surgery or removal of "bad tissue" may not have addressed the underlying root emotion or energetic of the dis-ease; so even if you have already undergone mastectomy surgery, this session can assist in your healing!
I am an empowerment healer! I can get you on the right track to not always putting others first. I have worked successfully with a number of women with breast cancer, reducing their treatment period. I have wanted to offer this group for a while. The message has come through strongly that this is the right time to offer this powerful healing.
Interact with this audio in a fully present manner (do not multi-task) as if I am on the phone with you NOW. This Breast Cancer group and other of my on-demand distance healing sessions work best if you are fully engaged and present!
Single-Session … Click Button, then Return and Click to Authorize
Permanent Download for Multiple Breast Healing Wellness Sessions … Click here to scroll down page
"There is so much love and healing in this session. We work on reprogramming old patterns of feeling that everyone else's needs preclude our own. There is a beautiful past-present-future healing segment to extend healing to our ancestors and genetics. Join me on this journey toward best communicating with your body and fostering breast wellness." Love, Kristi
Plan ahead to dedicate yourself to this healing, without distractions, before purchasing this on-demand audio. Treat it as if we've scheduled the time together. Know I am there, on the call with you. Also, be well-hydrated … go ahead, drink some water right now before you join me in this session.
The above link is for a ONE-TIME listen purchase on this device, which starts as soon as your payment is completed. [You'll be returned to this page from PayPal to finalize your purchase. Once payment is completed, you will have access to the session audio for 1.5 hours]. You may alternately elect to purchase and download the MP3 for unlimited listens using the purchase button near the bottom of this page. Read and agree to my disclaimer before your purchase.
"This was my first healing with Kristi and it came at the perfect time for me.  Her loving words and healing ability were felt both mentally and physically throughout the session, as I tried to take the meaning of everything to heart, and enable my own self-healing and self-love restoration. Trust that her intentions are to help and you will be amazed at the results!" Maureen B
*DISCLAIMER: Call 911 should you have a medical emergency. NEVER purchase my sessions for use while operating a vehicle or other heavy equipment. Healing Resonance llc with Kristi Borst shouldn't be used to solely diagnose, treat, cure or prevent any disease or psychological disorder. I am an ordained Minister and Reiki Master, certified in physio/spiritual massage and other natural healing modalities. I am not a licensed doctor, therapist, chiropractor, lawyer or financial advisor. For those services, please consult the appropriate licensed professionals. I am able to communicate with and affect mind/body/spirit with your readiness to change and let go. The "healing resonance" and "energy work" I offer assists your own healing abilities. Please ask any questions in advance of your purchase. Client feedback and testimonials do not constitute a warranty, guarantee or prediction of your outcome. We partner for your healing and much depends upon you.
Realize you are more than just a body. There are energetic and emotional under-pinings that can contribute to breast dis-ease. This healing offers spiritual, energetic and vibrational healing to specifically affect breast wellness and shift patterns of putting others before oneself!e
Breast Wellness and Time for Nurturing Self Healing (MP3 Purchase/Download)
Click Purchase/Listen/Download below to purchase the MP3 audio file. Purchase gives you one current play on this page and access to a download button. Your access to unlimited sessions is based upon your downloading the MP3 to your own device. $74.25
Click Button, Return from Paypal, and Click to Authorize
When your Paypal transaction has been completed (be sure to confirm the purchase), an audio control bar will appear. Use MP3 download button to right of file name

, to start your download.
File will be accessible for about 1.5 hours so you can engage with the session immediately, if you choose. Purchase of this file is for your use only and not to be shared with others. Be sure to download your MP3 file

before leaving this page! If you leave this page and return, the file will be hidden again! Thank you for selecting me as your healing partner.