Energy Healer Energy Healing long-distance healing
Page ERROR ~ Please use navigation below, right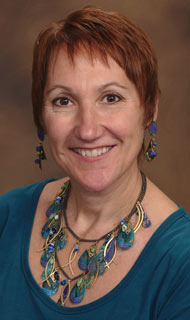 Everyone has the innate ability to heal themselves. Yet sometimes things go awry ... non-physical aspects of Self can stand in the way of our wellness and joy. Through my heart-centered connection to God/Source Energy, I assist individuals in healing on an physical, mental, emotional and/or spiritual level. During in-person or remote sessions, we work together to effortlessly reset your healing resonance, often immediately, while I hold a Divine energetic, vibrational space of love and peace. This healing work is intuitive and unique for each individual, with changes so profound that I am calling my offerings Perspective Reboot®.
I work on a highly connected, quantum level with what others have called "a healing gift" or healing facilitation. I hold the space of unconditional love in which others essentially reconnect to their own healing, balance and wholeness. I had this amazing ability to connect to and harness Universal Source Energy (God's Love) and communicate with the body/mind/spirit as a child. In recent years, I've been trained in a number of energy healing methodologies including Reiki, the Oneness Blessing, Quantum Touch®, and EMF (Electromagnetic Field) Balancing Technique®. I use these methods and much more. I essentially get mySELF out of the way of and allow Spirit to work through me. I am thrilled to have reclaimed my purpose and to assist others as my gift continue to blossom.
Perhaps you don't have long-term concerns and are just seeking relief from stress. While many turn to massage to relax and relieve stress, an intuitive energy session will provide relaxation on multiple and deeper layers. During the session, you will reconnect with your own internal sense of calm, balance and centeredness. Maintaining that balance will become easier with repeated sessions. So is true with healing sessions ... the work is cumulative.
In-person sessions are not the only option! I have equal success with remote (long-distance) healing sessions in which client is in her/his home and we're connected via telephone or skype. Even with this separation we are connected, and most clients can feel/sense their energy moving. In fact, many people who have never even been aware of energy can feel the healing sensations. The FAQ page lists some conditions I have assisted others in moving beyond. This list is not exclusive ... I know that anyone who is ready to journey toward healing, supported with this love, can heal. Below is a testimonial from a long-distance session:
~ Shortcuts ~
"During the session I could feel the energy and noticed a great improvement in my lungs. In addition to doing energy work with her hands, Kristi heals with her insights and words. As she spoke to me, some issues from my very early childhood came up. She helped me find a totally new perspective, which I believe healed that long and deep emotional wound I have been carrying for more than 75 years."
The only requirement I have for my clients is that they be ready to let go of limitations, ready to release, and ready to heal. It is at that point of surrender that we are open for the greatest accomplishments. I reconnect you to your innate high-frequency Universal Source Energy resonance to jump start your healing, but I cannot predict the outcome. Each person has their own free will and is truly the master of their experience. Biggest thing is, you have to be ready to let go! This is a team process and you are a key player! While I have witnessed many spontaneous healings, I ask you to consider how entrenched you are in your current situation. How long has your system been out-of-balance? Let's create a process of multiple sessions, if indicated. In most cases, I do suggest a minimum of three sessions and offer a three-session package. Are you willing to change and let go of that which is no longer serving you? I promise you, when you release the negative pain/trauma/fear there is more room for joy/bliss/love!
I have assisted individuals in releasing the craving for drugs and alcohol, in releasing frustration manifesting as back spasms, in overcoming a skin rash covering over 60% of the body, in eliminating "seasonal allergy" symptoms, in negating bursitis and plantar fasciitis pain, in processing repressed grief, in opening the heart space to enable release of old hurts and allow for greater expression of love and even helping people who have been told that they would not get better or there was no known cause for their dis-ease.
While there is definitely an emotional clearing component to the work that I do, I have also seen pain, Lyme disease symptoms, heaviness of limbs, joint discomfort and other physical body issues cease in one session even when the client had no conscious emotional or spiritual ills. It's amazing to me that, in some cases, the change is very rapid ... literally within seconds. [More examples are listed on FAQs page. Treatment is not limited to those mentioned on this site.]
You can read more about the services I offer and additional information about me and the Healing Resonance I am offering with the links at the top of the page or below. Additional client experiences may be found with the "Testimonials" link.
My heart is open to God/Source and through this, miracles ARE possible! I am offering this connection to help you discover and become your Highest and Best! Kristi
Energy balancing and spiritual healing of chronic physical and/or emotional pain.
Sessions are by advanced appointment only. Reserve your session easily using my online calendar, click here.